kiwiattack





Posts

: 13


Points

: 31999


Join date

: 2010-07-16


Age

: 22


Subject: Yo, BRO! Fri Mar 29, 2013 11:41 am

---

Hiya. :B I... would like to RP here again....

I missed you guys ;_; (sorry this is sorta spammy)
HowlingToOtherWolves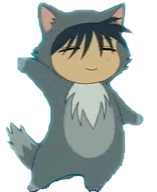 Posts

: 58


Points

: 32012


Join date

: 2010-07-19


Subject: Re: Yo, BRO! Fri Mar 29, 2013 11:54 am

---

YEAH!

I'm not sure why we left but we're totally back so fill us in plz. ;_;
Wolvine




Posts

: 1163


Points

: 34900


Join date

: 2010-02-17


Age

: 108


Subject: Re: Yo, BRO! Thu Apr 11, 2013 10:14 pm

---

MEM, KIWI, YES

Well er, nothing's happened really. The RP kind of ground to a halt. How does a reboot sound, starting everything again? I don't have a way to contact Cit, but seeing as she's never here, guess I'm in command? Goldy disappeared too, she was kind of important because Gaoth.
Citali
Admin






Posts

: 530


Points

: 34173


Join date

: 2010-02-15


Age

: 22


Subject: Re: Yo, BRO! Mon Jun 10, 2013 10:59 am

---

pssrt pssrt hello summer is here owo I am return. I would feel guilty if I didn't hand over command to you, Wolvy. *knights you* You officially are official leader. I'll still rp here, but leave all the decisions to you unless you need help. I don't think I can demote myself but I won't do anything unless you ask.
Wolvine




Posts

: 1163


Points

: 34900


Join date

: 2010-02-17


Age

: 108


Subject: Re: Yo, BRO! Tue Jun 11, 2013 8:45 am

---

nonononono i do not want to be in charge don't do this to me
Citali
Admin






Posts

: 530


Points

: 34173


Join date

: 2010-02-15


Age

: 22


Subject: Re: Yo, BRO! Tue Jun 11, 2013 9:56 am

---