Name: Rusty
Gender: Dude, he's a dude.
Dog/Wolf: Husky <3/ half wolf
Age: 30 moons
Affiliate: Stray
Rank: Er..
Appearance: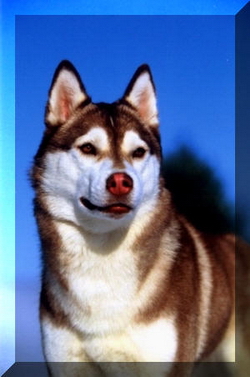 Personality: Aggressive, snappy, grumpy, mean, soft spot for his sister, Crystal
History: The son of a wolf and a loner husky. His pregnant mother died shortly after giving birth and naming them, his father left before she died. Rusty's goal is to find his father, and kill him.
Roleplay Sample: This ish my second bio. I am outraged you expect me to do another RP Sample! I need a laywer!
XD***XD
Name: Crystal
Gender: Chicka
Dog/Wolf: Husky/Wolf
Age: 30 moons
Affliate: Stray
Rank: Um..
Appearance:
History: Pretty much the same
Personaility: Quiet, kind, different then her brother, caring
RP SAMPLE: LAYWER!